100% of the proceeds will go to charity
Medical Aid Palestine
If you need to read more about Medical Aid Palestine click here.
FT.WA WORKS as a community streetwear brand will always be committed to taking a stand against social injustice. Today, as different entities including social media, journalism and key countries wage a war against truth and strips this conflict of its historical context, we have a unique responsibility to use our voice and creative practices to say NO MORE! Now is the time to protest apartheid and amplify the just cause of the Palestinian people and their resistance against 75 years of occupation.
All proceeds from these t shirts will be donated to a charity of our choice.
WE CHOOSE TO BE ON THE RIGHT SIDE OF HISTORY ✊🏽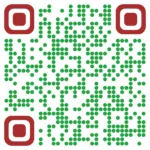 Scan QR Code and read more about the movement here